Page 2 of 3
Klayman says that moving to China was not the most obvious choice for her. While she was supposed to stay for only a few months, she decided to stay for a few years. She learned Mandarin and says that her family was very supportive of her. When her parents visited her in Beijing, she broke the news to them; she was going to stay.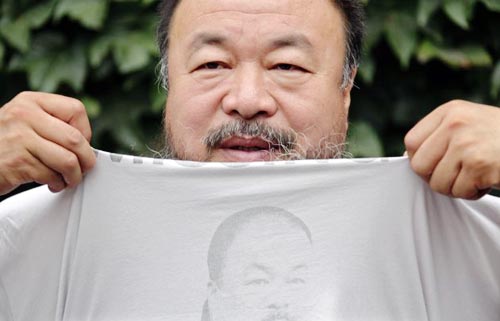 "It was unexpected for me," said Klayman.
Klayman followed Ai around for two years, and has been exposed to horrors such as police assaults, filming all of the while. She said when Ai filed a police assault at the Chengdu Police Department, it was a "tense moment." While it was a little frightening, the risks that Ai's other assistants were facing were greater than her own. Ai's dedicated assistants put everything on the line to support him as much as possible. Also, even though cameras were installed outside of Ai's studio, Klayman was not that nervous, and the consequences of being seen outside of his studio were unknown. 
But the ultimately scariest part was when Ai disappeared. Klayman was in New York, rather than China, when this happened. There was so little information and Klayman could not be sure when she was going to see Ai again. She did not know what charges he would be facing. But this is still a film about someone who has a voice. For 81 days, Ai did not have a voice. He is a voice for others, but for those 81 days, he was silenced. People wrote on Twitter and pleaded for the Chinese government to release him. People were angry. They did everything they could to try and help him.
Klayman talked about how much she enjoyed getting to spend time with Ai. With a wonderful personality and great sense of humor, Ai is such an inspirational and intriguing character.