Page 1 of 4
FastForward Adventure Reporters go behind the scenes in downtown San Francisco to Interview Nat Faxon and Jim Rash about their coming-of-age film The Way, Way Back.
An Interview with Nat Faxon and Jim Rash
CINEMA - July 2013 Feature

By Matt Geffen, Victoria Gioia, Michaela Hebert, Ryan Hogan, Olivia Malek, Morgan Lorenz, Talia Rizzo, Ethan Singleton, Lacy Slattery, Mary Winnick and Burke Wynne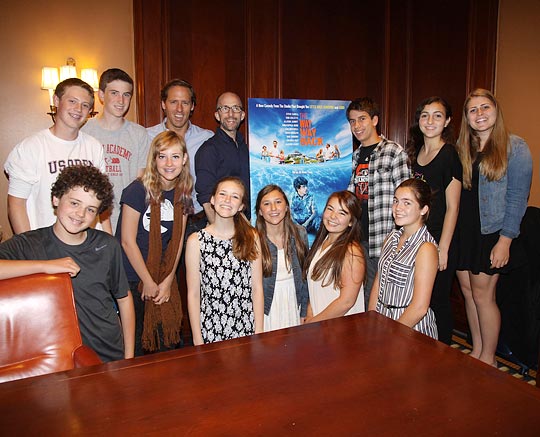 We were excited for the opportunity to visit the Ritz-Carlton in San Francisco to interview Academy Award winning screenplay writers Nat Faxon and Jim Rash about their upcoming summertime movie The Way, Way Back. The film marks Faxon and Rash's directorial debut, with a movie they both agree draws intimately from their own life experiences, while growing up on the East coast.
The storyline of the coming-of-age film follows the life of quiet and introverted 14-year-old Duncan (Liam James), who struggles to find his place, while on summer vacation with his mother Pam (Toni Collette), her critical boyfriend Trent (Steve Carell) and daughter, Steph. But after Duncan befriends outgoing Owen, the manager of a water park, the teen begins to blossom into his own.