Page 1 of 3
The Science of Character
CINEMA - September 2013
By Margot Bickler, Joe Blair, CC Clark, Joseph Cohen, Gemma Calandra, Adam Epstein, Luca Evans, Dean Griffin, Spencer Hao, Sabrina Hao, Carolyn Hansen, John Hassen, Sarah Knopf, Hawke Lenihan, Bella McWhorter, Cole Summers, Isabel Rodriguez, Audrey Romjue, Luke Rudy and Christine Watridge; from Bacich, Branson, Davidson Middle, Del Mar Middle, Kent Middle, Lycee Francais International de San Francisco, Marin Academy, Marin Country Day School, Marin School of the Arts, Mill Valley Middle, Redwood High, San Domenico, Sir Francis Drake High, Saint Ignatious College Preparatory, Saint Rita, Tam High and University High Schools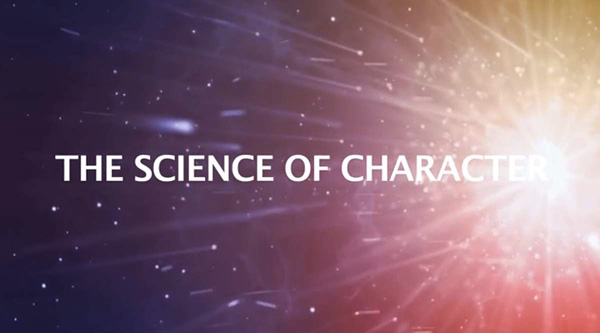 What are your best character traits? Loyalty? Kindness? Curiosity? Why does character matter? Can you shape who you are or who you will become? We visited the home of cutting-edge filmmaker Tiffany Shlain to learn more about the topic of her new cloud film, The Science of Character.
As the door opened, we were led into her living room by her daughter Odessa, a 5th grader at Park School in Mill Valley. Walking through the airy and light-filled home, we noticed lots of large paintings and modern architecture. As soon as we sat down on her comfortable red couch, we heard a friendly "hello!"
Tiffany Shlain walked confidently into the room, wearing her trademark fedora and red lipstick, with a wide smile on her face. She sat down on a chair, and excitedly began to share her experiences as a filmmaker.