Page 3 of 3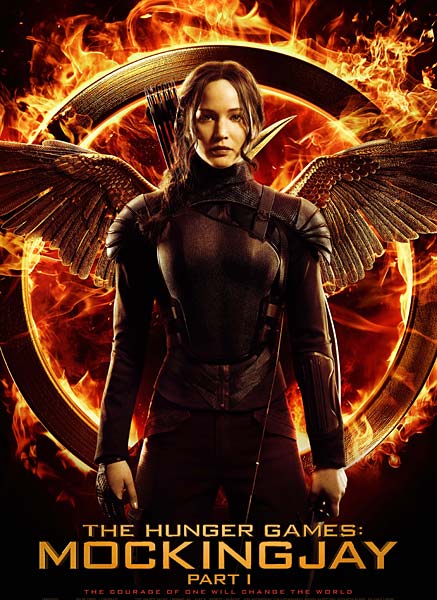 "There's a sort of evolution in Prim throughout the movies. In the first movie, Katniss takes care of Prim, but in this movie, there's a sort of role reversal with her wanting to become a hero and help take care of Katniss," said Shields.
Not only did Prim change over the course of the movies, but Shields did as well. "When I first started I wasn't sure if I wanted to go into acting as a career, now, I am sure," she shared. She said that it helped to be surrounded by such incredible actors and actress, including Jennifer Lawrence.
Shields affectionately calls Lawrence "Jen" and says that Lawrence was the person who she hung out with most on set. She says she learned a lot important things from Lawrence, including a piece of advice that she now shares with other aspiring actresses: "Keep going no matter what. You have to be strong and have to handle a lot of rejection. You have to really love it," she shares.
About the movie, Shields says that fans will love "Mockingjay - Part 1" because there are so many amazing aspects to it. There's action, romance, family, and a relatability to Katniss that Shields thinks the fans will enjoy.
Be sure to check out The Hunger Games: Mockingjay - Part 1 now.
At FastForward, we think in regards to the success of the film, The odds will be ever in their favor.