Page 1 of 4
ON CINEMA – November 2015
FastForward Speaks with Davis Guggenheim, Director of He Named Me Malala.
Interview and Story: C.C. Clark, University High and Will Ogden, Marin Academy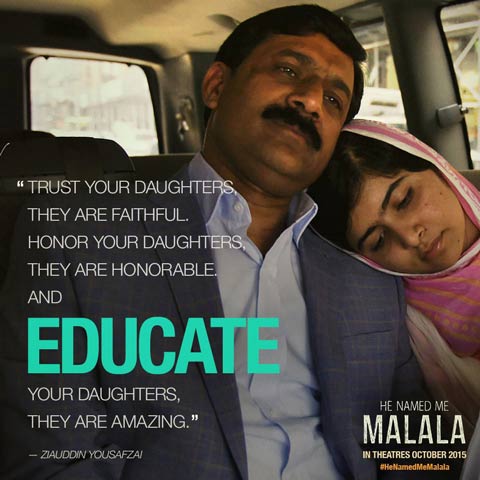 One girl. One voice. One education. Thousands of lives. Thousands of voices. Thousands of educations. The story of Malala Yousafzai, age 18, is inspirational and one unlike most girls her age. At the age of 15, Malala was almost killed after being shot by a member of the Taliban because she was speaking out against their ideas and continued to go to school after they banned girls from attending school. Now, Malala is the youngest winner of the Noble Peace Prize (along with many other awards) and is the leader of a campaign that is helping girls across the globe receive the life-changing education that they deserve. This past week, FastForward had the incredible opportunity to see the San Francisco premiere of the inspiring documentary He Named Me Malala, which documents the live of Malala herself, and to interview it's director, the renowned Davis Guggenheim.
We had always imagined a director to be a boring, grumpy dude either shouting things through a megaphone or sitting in an office. That is, up until now. As we took the elevator up to the third floor of the Ritz Carlton in San Francisco, we began to get nervous about meeting a director for the first time. However, the second that we met Guggenheim (the first thing he did was offer us free food) we knew that all of our previous assumptions about directors were false. Guggenheim was immediately friendly and welcoming. He was also very funny, and charismatic.