Page 2 of 8
Interview with George Watsky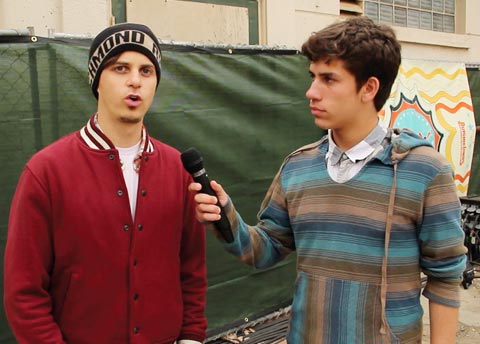 FFW ~ What does the title of your new album mean to you, All You Can Do?
GW ~ The chorus for this song, "All you can do, is all you can do, is all you can do." It's a mantra that I've been trying to repeat to myself this past year. I don't think you should give up and throw your hands up and be satisfied with a result that you're not proud of." I'm trying to say, "If you're not living the life you want, but you worked hard, you have to enjoy the present moment, because if you did everything you can, you can't look back over your shoulder. You have to be able to be happy with what you have." It's about trying to work hard but also trying to be satisfied and actually stop and smell the roses and enjoy yourself.
FFW ~ What are you still trying to accomplish?
GW ~ I challenge people to try and experience multiple emotions sometimes in the course of one song. That's what I think can be challenging about my material sometimes, is it's not a happy album or a sad album—it reflects how I feel about the world. There's a song called Cannonball that features Stephen Stills from Crosby, Stills & Nash. It's a really iconic 70's rock band and it's kind of a bridge to my parent's generation. They raised me on rock and folk music and I wanted the album to kind of be a tribute to them and incorporate some of that feeling. I'm the generation that came after the folks who moved here during the summer of love and how do we kind of carry the torch of the ideals that they were so passionate about when they were young? My goal now is sustainability because I'm not interested in being a stadium-selling artist. I don't have that pop-star streak in me. I want to continue to create stuff that my fans respond to, that feels honest to me, that doesn't feel like I've compromised what I like about my music and that's sustainable so that I get to do this for a long, long time.
Follow Watsky on Twitter at @GWatsky. You can also catch him at his show at San Francisco's Regency Ballroom on November 28th.