Page 3 of 8
An Interview With Ryan Merchant of Capital Cities
The latest Marin County native to take over the radio is Ryan Merchant, who with the help of Sebu Simonian makes up the pop duo Capital Cities. After attending Marin Academy, Ryan formed the group with Sebu in 2008. Three years later, the two released their first single Safe and Sound, from the Capital Cities EP, which would launch them into signing with Capitol Records. Another three years following the release of their debut album In A Tidal Wave of Mystery, Safe and Sound has been certified Double Platinum by the RIAA, selling over two million copies. The two have just finished their run as the opening act for Katy Perry's Prismatic World Tour.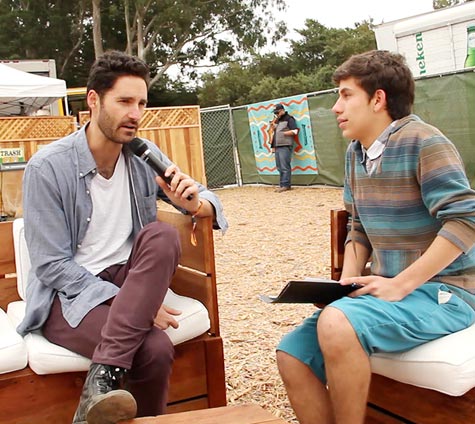 FFW ~ With a background in jingle writing, what attracted you to Indie pop?
RM ~ Yeah, we wrote jingles for a long time. I think our music is all these different styles — some hip-hop, some rock, some electronica. I would say Indie dance-pop. A lot of dance elements, a lot of funky 70's disco elements, some 80's sounding synths, it's kind of a mixture of a bunch of styles.
FFW ~ Did the success of Safe and Sound influence the rest of the album?
RM ~ Safe and Sound was the first song that we really produced in that style and that was our first song as Capital Cities that felt like it was the right sound. From then on out, we definitely used a lot of the same synthesizers that are on that, but we also started to incorporate a lot more live instrumentation as we started playing with more live players.
FFW ~ With all of your success, what goals you have yet to achieve?
RM ~ To keep making good albums and continue to play live and get better and to entertain people.
Follow Capital Cities on Twitter at @CapitalCities. You can also catch their show at Oakland's Fox Theater on November 19th.