Page 8 of 8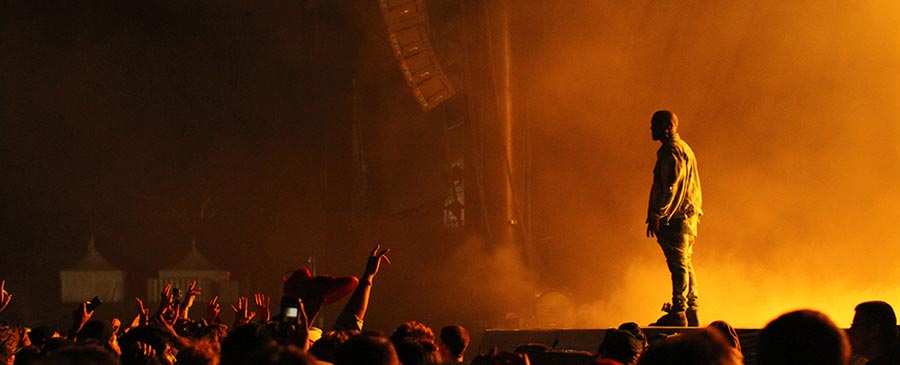 An Interview With Jagwar Ma
Jagwar Ma's success can solely be attributed to their work ethic rather then luck or branding. Australian natives Gabriel Winterfield, Jono Ma and Jack Freeman have only been playing together for three years and after releasing their debut album, Howlin,' have shaped quite a name for themselves, earning themselves sets at big name festivals and endless touring around the globe. We sat with the three members of Jagwar Ma in the VIP section at Outside Lands, where Gabriel wears a windbreaker, Jono his signature red Odd Future beanie and Jack utilizes a Nirvana sweatshirt to layer himself against the San Francisco fog.
FFW ~ Your debut album has a signature sound, can you tell us more?
JONO ~ I would say the band has a unique sound and our next record will just be evident of the natural evolution of the band.
GABRIEL ~ Whenever a band puts out another record, critics love to think they're really creative, but there's one of three things that they say— "They're either going back to their roots" or "they're getting more electronic" or they're "doing more interesting collabs… I'd love to expose more of the band and more of the people in the band. I think that would be a cool idea for the next record. I like the idea of exploring the sounds individually. We were talking about pushing things in different directions, things that are already there but going deeper and pushing them further.
FFW ~ Advice to aspiring musicians and artists...what would it be?
GABRIEL ~ This is said with utmost humility— we don't really know a lot of the reasons why we are where we are now. Wanting to be successful or famous is fine and you shouldn't feel bad about wanting that — at the same time it's distracting. Remember that record labels and blogs and radio stations actually employ people to find people like you. You don't actually have to try that hard, all you really have to do is focus on making the best music that you can and people will find it.
JONO ~ When I stopped caring about success or a certain element of exposure, the music started to connect.
JACK ~ One last thing, the three of us believe quite strongly that young people that are always daunted by money. We say don't worry about it, because we're strong believers that creativity flourishes within limitations. You can make authentic music with anything. It's about knowing how to do something that's true to you.
Follow Jagwar Ma on Twitter at @JagwarMa.