Page 3 of 4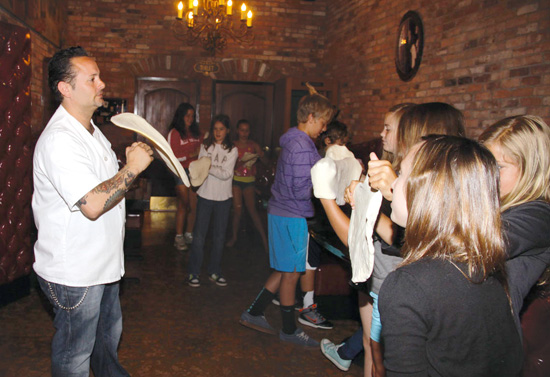 Today, Tony owns three restaurants in San Francisco: Capo's, Tony's Pizza Napoletana, and Tony's Coal-Fired Pizza & Slice House. He recently opened a new restaurant called Pizza Rock in Las Vegas! He has received 11 world titles and crafted three cook books. He is also one of three people in the world who is able to certify someone and award a diploma in pizza.
The most disgusting pizza Tony has ever eaten, which he tried when he was judging a pizza competition in Paris, he remembers well. The pizza had all different kinds of fish on it, also duck confit, edible flowers, squid ink and a medallion. "It smelled so bad that the judges couldn't even eat it," he said. When asked what his favorite pizza is, he says, "It's like asking me to choose which son is my favorite son."
Still, he added, "The secret to a great pizza is love, passion, respect, and that you can always make it better."
"Balance in a pizza is very important," says Tony, who is always trying to improve his pizzas. To this day he also collects comic books, baseball cards and he likes cars. He is even building one of his own.