Page 3 of 3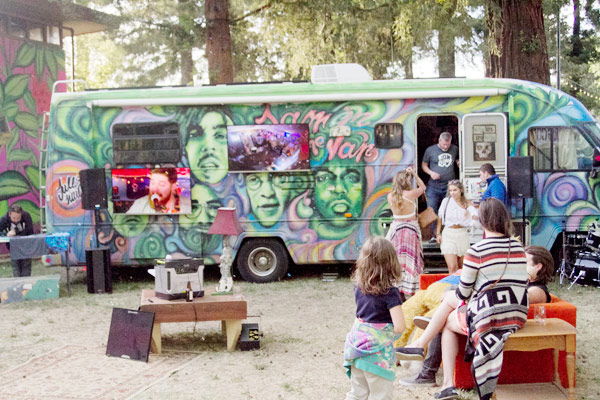 In addition to new music, one of the most exciting discoveries we stumble across during the weekend is JAM IN THE VAN. The brainchild of three Venice students, we find out that the van is the world's first solar powered music studio on wheels, hosting over 500 artists since its creation. Parked in the shade under a large mural, the van is surrounded by inflatable couches (which we spend more time on than we probably should).
Finally, as the weekend comes to an end, it becomes evident that the third edition of BottleRock has indeed been a success, once again bringing many of the world's most talented artists, both old and new onto the same stages. As we step onto the bus back from Napa, we already begin to wonder what is in store for next year's edition of the fest, which will be held on Memorial Day Weekend, May 27-29, 2016.
Find more info about BottleRock Napa Valley at www.bottlerocknapavalley.com.