Page 2 of 5
All of these components come together to form a ball club that is worth much more than what they look like on paper. Together, they have created a mini-dynasty with two World Series titles over three years. It doesn't matter how giant your dreams are. With the San Francisco Giants, anything is possible.
In the dugout, we stared in awe at Buster Posey's bag and catcher uniform, lying right next to us in all its glory. We even ran into Posey and chatted about his favorite memory. Winning the World Series, he said.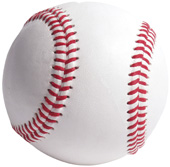 Imagine being a San Francisco Giant, batting in front of thousands of people and living a childhood dream fulfilled. As players walked back to the dugout, we peppered them with questions regarding their career as a professional athlete.
For many of the Giants, their fondest memory, like Posey, is winning the World Series. Many of the players we talked with also said playing for the San Francisco team has been a dream their entire lives. "Baseball is something I was blessed and fortunate to be able to do," said Hunter Pence. "I've loved it since I was a kid."
Hunter Pence, an outfielder known for his high energy, was traded last season from the Phillies just in time to be a part of the 2012 World Series Champion team. He is credited for the inspiration he brings to the team with passionate pregame speeches, which helped them win the big title. After talking with him it was easy to see why. When asked if he had a favorite memory from playing with the Giants, he simply said, "Every game."
Pence said he's excited to compete at the highest level in baseball—a game he has loved since he was a child. Although he loves playing for the Giants, he added that he has been happy on every team he has been a part of. While not on the field, Pence enjoys reading, spending time with friends and family, and is a big foodie.