Page 1 of 3
FastForward Reporters visit Google for a sneak peak of their new product
OnLocation: October 2013

By Alina Rainsford, Nate Friend, Alec Douglas, Pierce Freeman, John Hassen, Taylor Galla, Isabelle Kitze and KC Badala from Branson, Marin Academy, Marin Catholic and Sir Francis Drake High Schools
A sleek white box. Packaging that turns into a stand. A color coordinated USB chord. For years, Google has gone above and beyond, creating new products and ideas that are extraordinary and revolutionary. Now, however, Google has stepped up and created a product like no other on the market, continuing their legacy of excellence with the new Google Glass.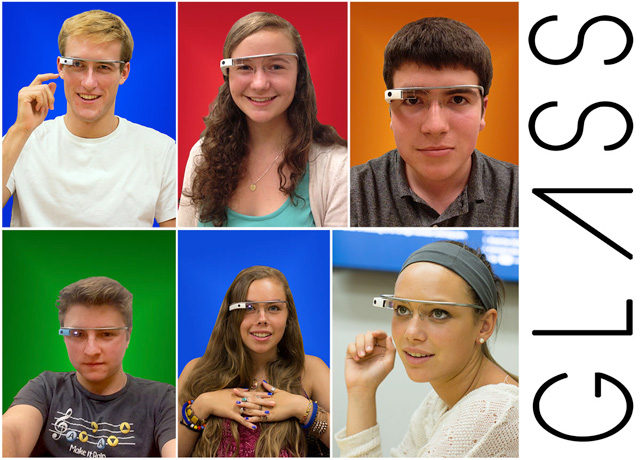 With a screen just large enough for a clear view, while not detracting from conversation, on command attention ready to serve your every need with just the simple two words of "Ok Glass", and the portability like no other device, it truly epitomizes innovation.
Although worn like regular glasses, the product does much more than your average pair of Ray Bans. They can take photos, search articles and videos, send emails, and much more. Everything about the Glasses is symmetrical and innovative. Even the wrapping it comes in is sustainable and modern. "I have found I am using technology a lot less, because I am using it so efficiently," said Chris Dale, Public Relations for Google Glass.